EMF 221: Principals of Film and Video Production

Spring 2018 / Mon & Wed / 11AM-12:15 in MC 108 Course Syllabus
Instructor: Dr. David Reiss
Office MC 208 Email: dreiss@towson.edu

Course Announcements POSTED below throughout the semester.
Revised Assignments and Due Dates
25% Log Line Assignment - Favorite Film and Sequel
25% Mise-en-Scene Photo and Video/Due March 12
25% Final Video Scene/Short Film/Due May 9th
25% Movie Review 3-5 pages/Due May 22nd
also April 9th is our TV Studio day, please come early if you can.
Assignment #2: Due MONDAY March 12th
Mise-en-Scene Photo & Video Assignment
READ Chap 2-3-4 in textbook
Using your room as a location you will create a set
that has PROPS placed and composed in the shot that creates a Mise-en-Scene,
that sets a tone, hints of a story, etc.
Link to Mise-en-Scene Slide infographic:
1. You will start by taking a single still of your room BEFORE you "dress" the set.
2. PHOTOs will be three shots - a Closeup, Medium Close Up, and Wide Shot.
You must Bracket the exposure +1, Set (0) and -1 for EACH Shot.
You will then pick the best exposed picture and email to me: dreiss@towson.edu.
Photo Assignment White Board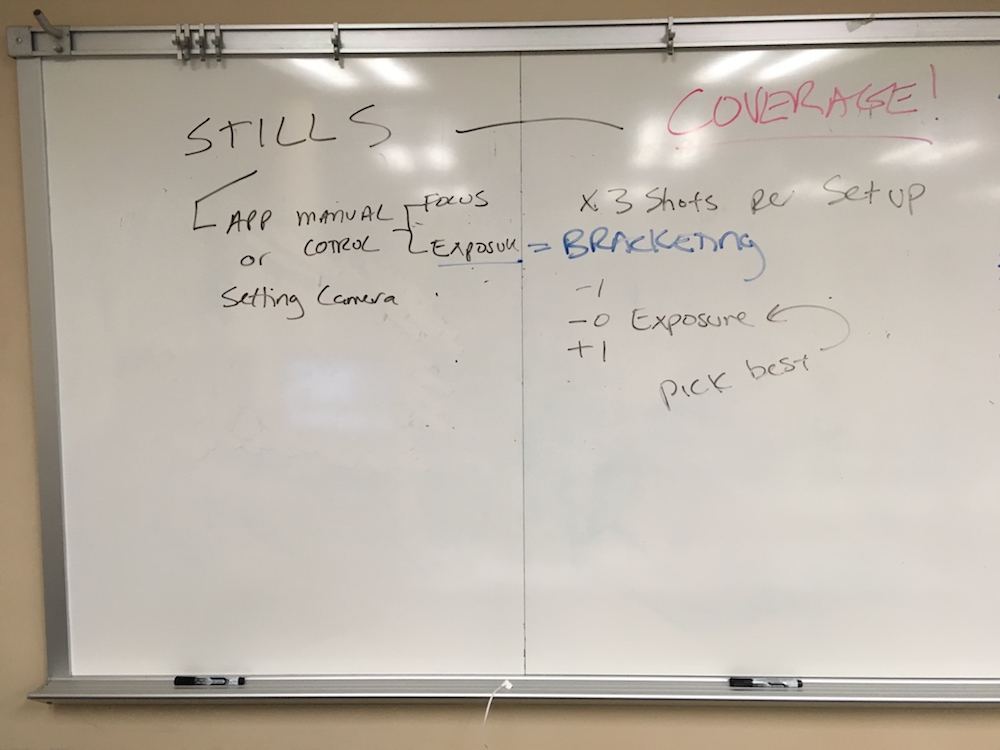 3. VIDEOS will be four MOVING shots of 5-10 seconds EACH-
Pan Left or Right, Tilt up or down, Tracking and Jib/Crane up or down.
You will want to try different Movement Speeds to have options, then bring the best of each shot to class on a thumb drive or upload to a video link.
VIDEO Assignment White Board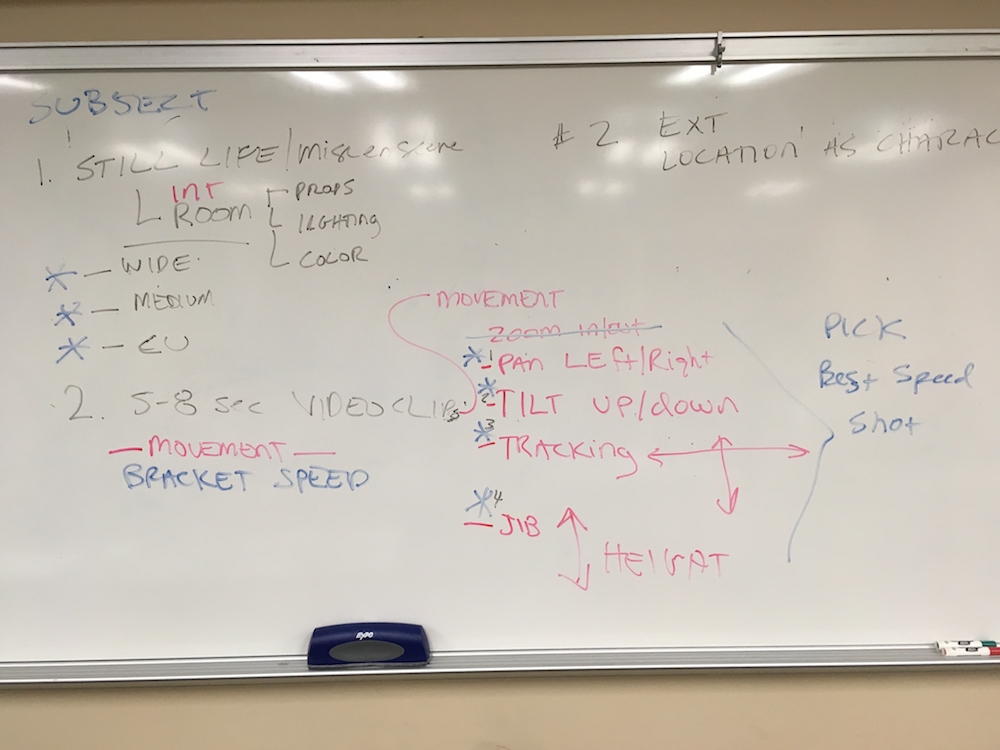 White Boards from Camera Techal Day: Motion Picture & Lenses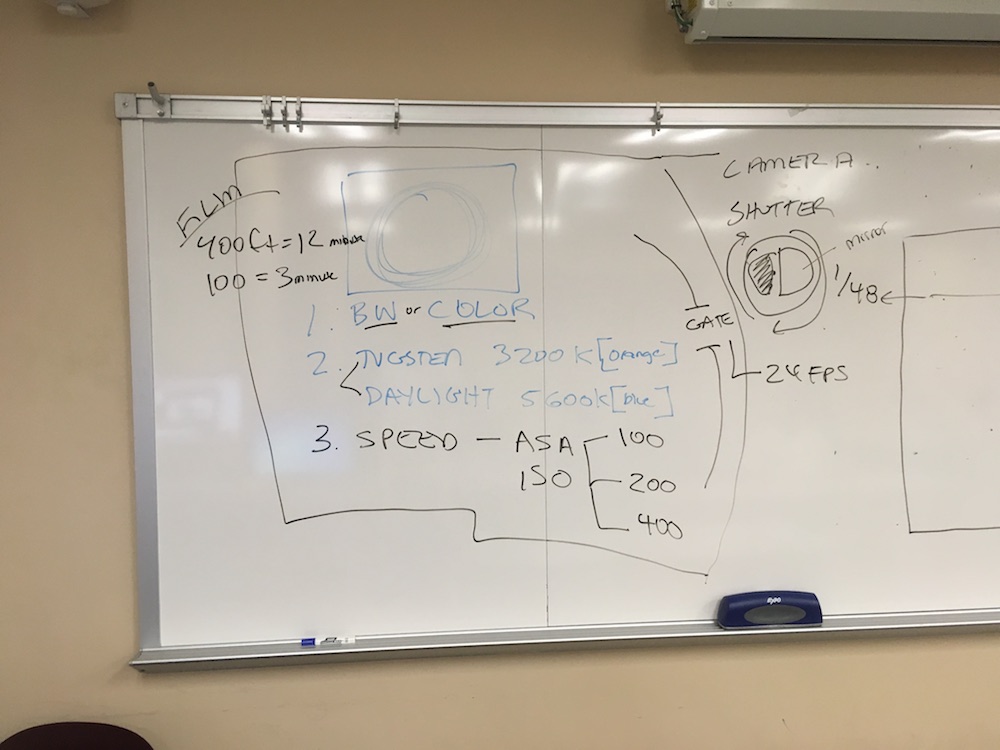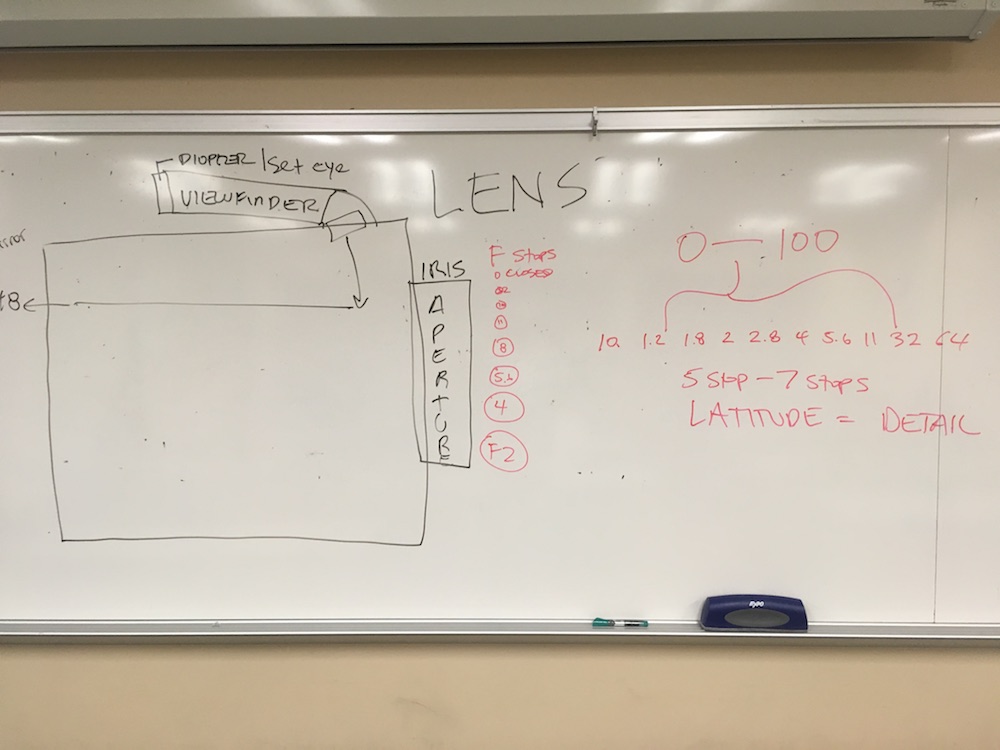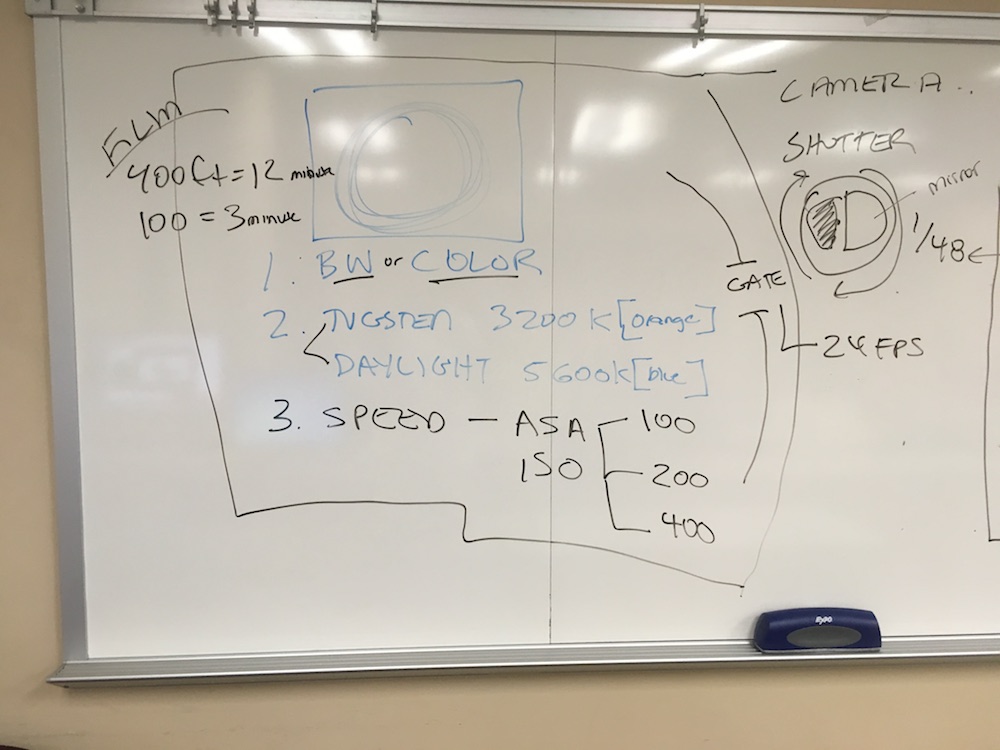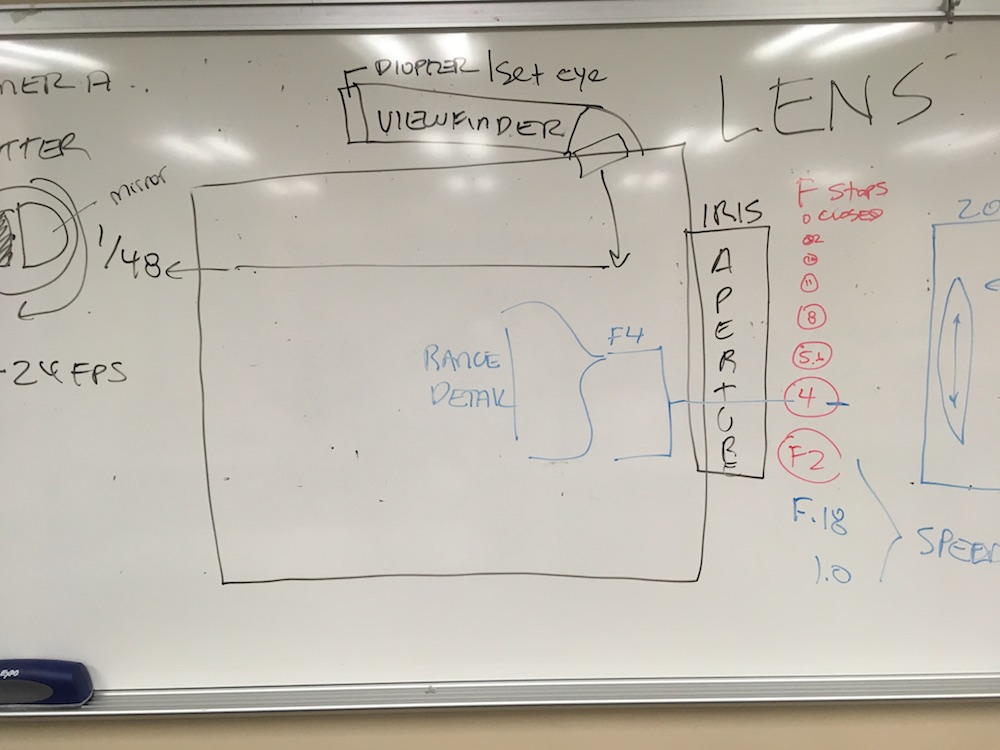 VIDEO CAMERA

LENS

Assignment #1:
Create a log Line for your Favorite Film.
Create a log Line for a SEQUEL to the film.
Email your asignment to dreiss@towson.edu by SUN 5pm.
Read Chap 1 of Textbook.
Start to read online text: Lens & Camera
READING for LOG LINE Assignment:
RESOURCES:
Editing and Color Correction software Davinci Resolve 14 (FREE non Studio version)
Article about Davinchi Resolve 14:
Class Introduction
LENS and CAMERA Reading Assignment - PDF Link


LYNDA.com tutorials
ENTER: Towson.edu
Then Login in with your TU Name and Password.